Bet you're wondering, "What in the world is she talking about???"
I entered a drawing on another blog...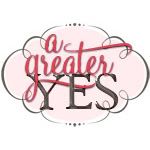 ...for a chance to win an awesome infertility book,
Budgeting for Infertility by Sterling & Best-Boss
& I won!!!
Well, I just got it in the mail today & the most special part... a note from Jess:
Amanda,



Hope that you find this book helpful. Praying that 2011 brings your miracle!



Jess
Thank you so much Jess, for the giveaway & for the prayers.
I know God is carrying me through this. This book is yet another of His blessings in my life & I am so excited to get started reading it.